Cast Drawing
April 11th - May 11th
Mondays and Wednesdays 5:30- 8:30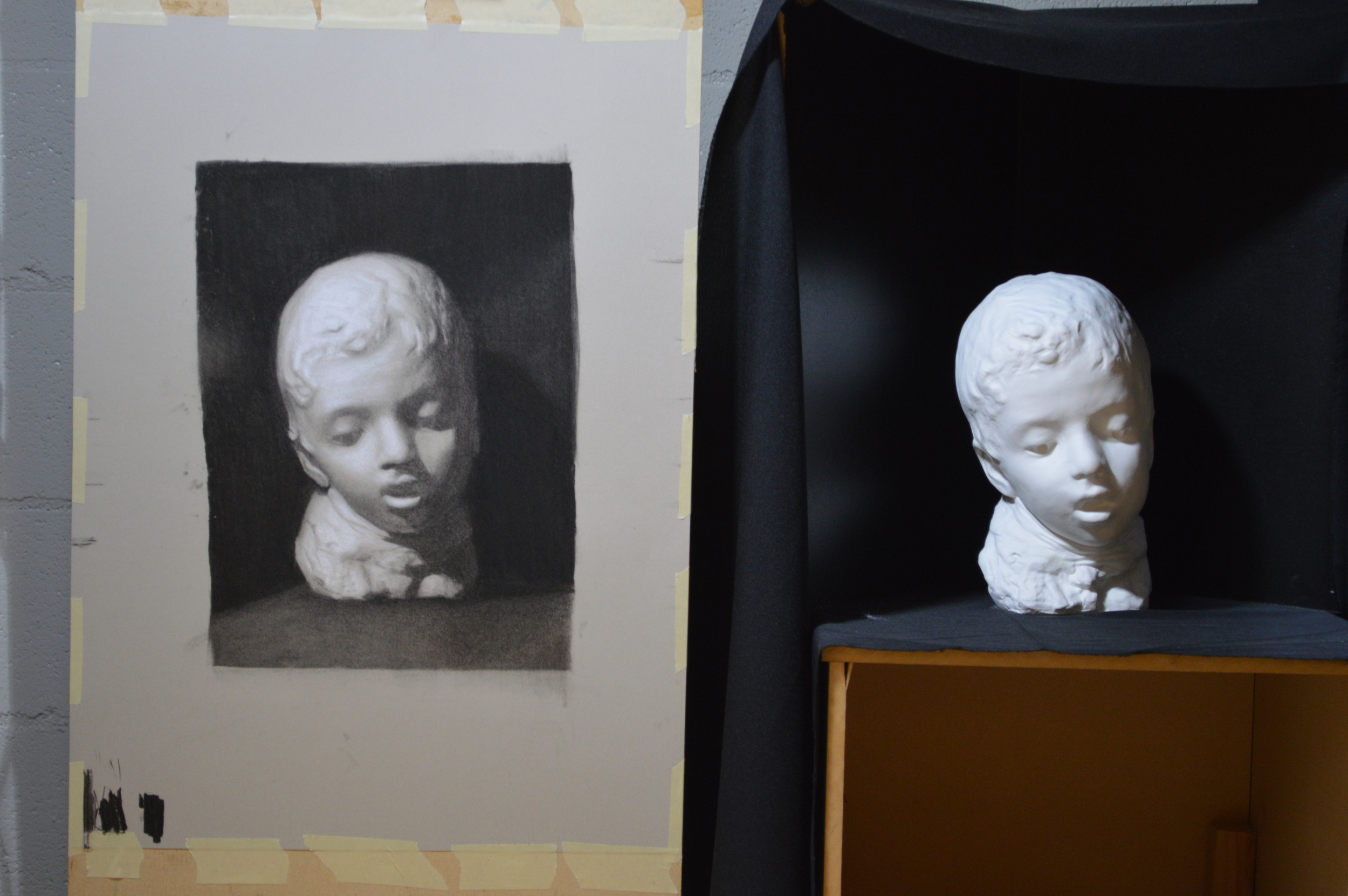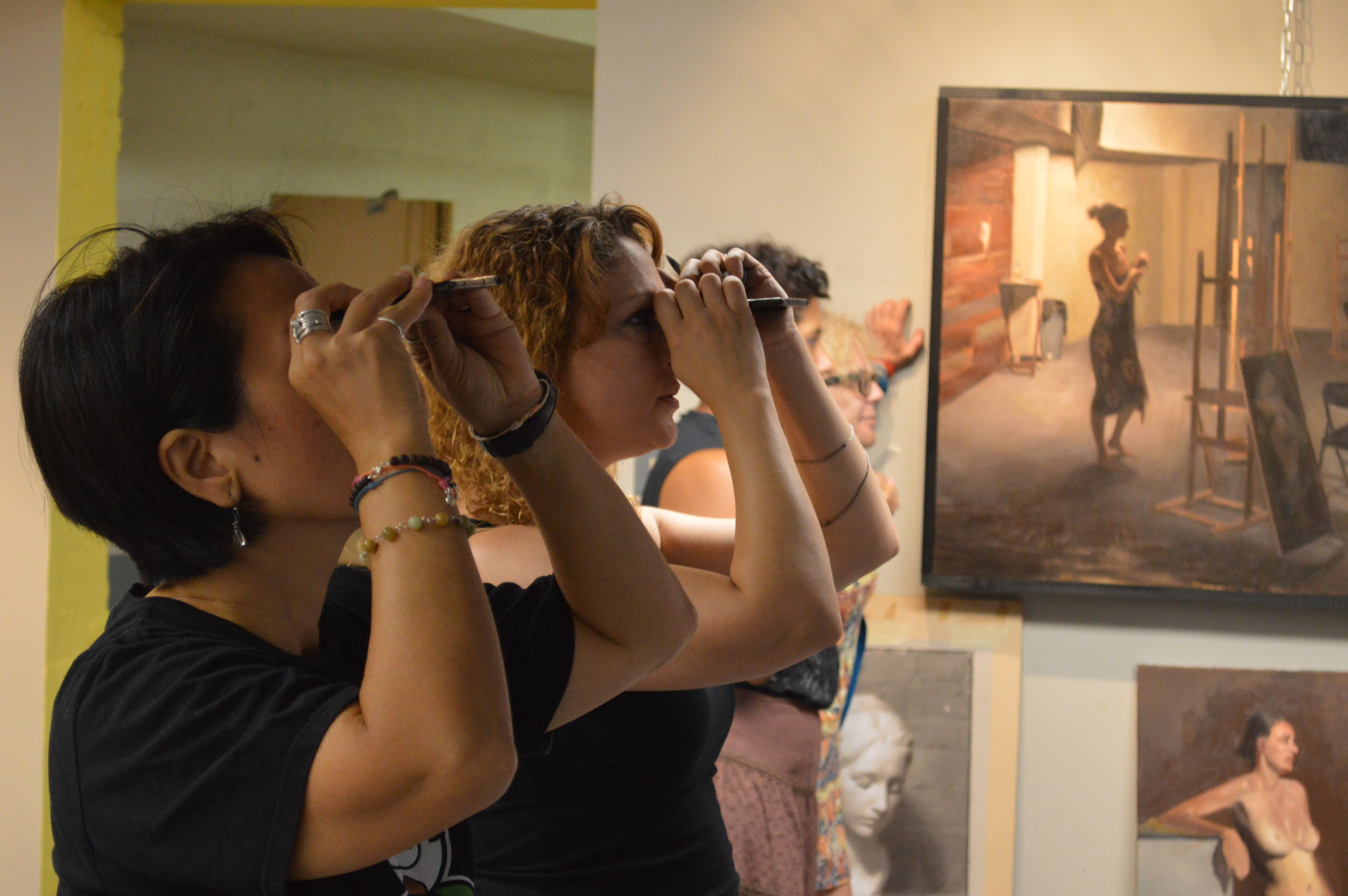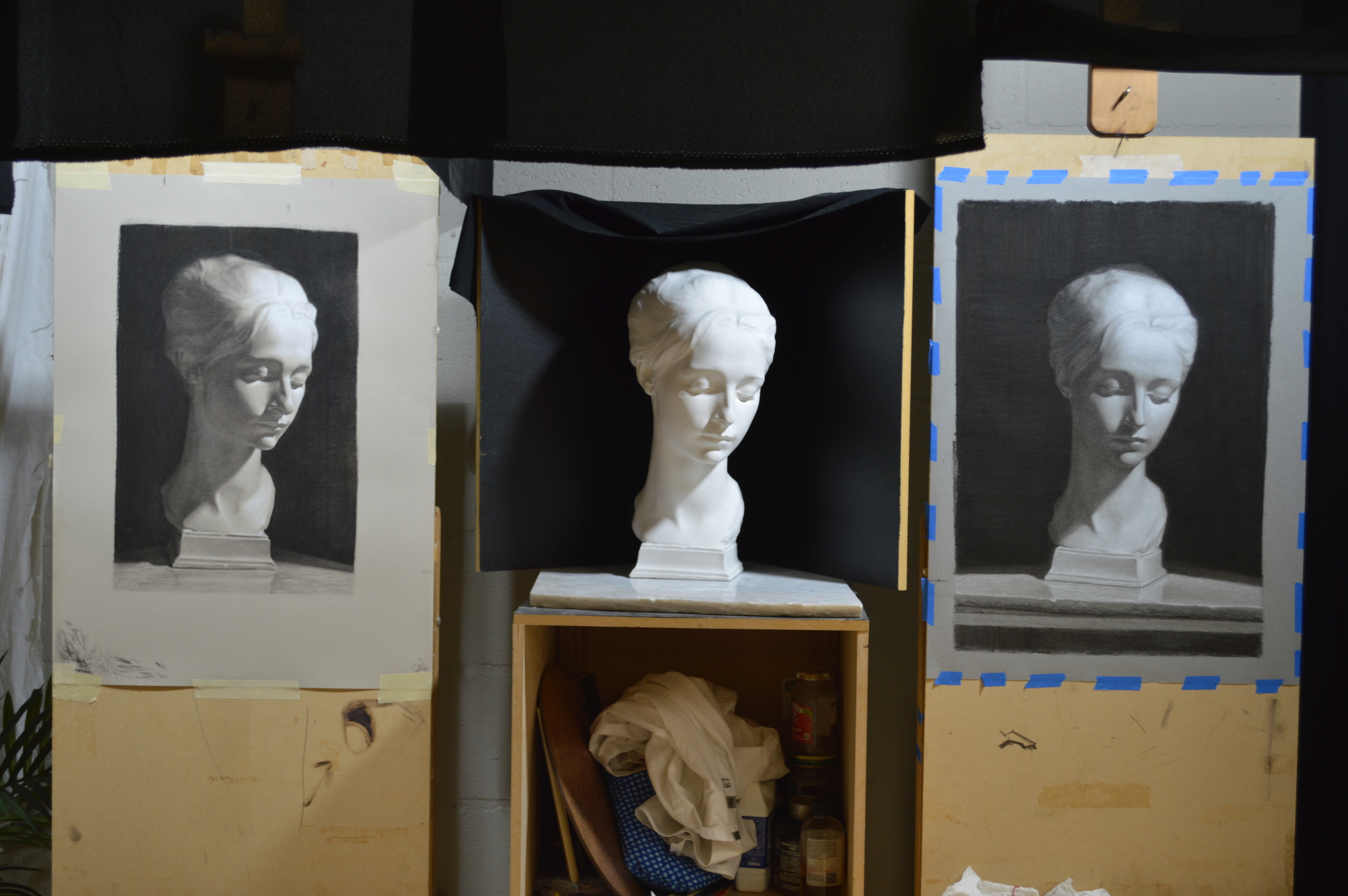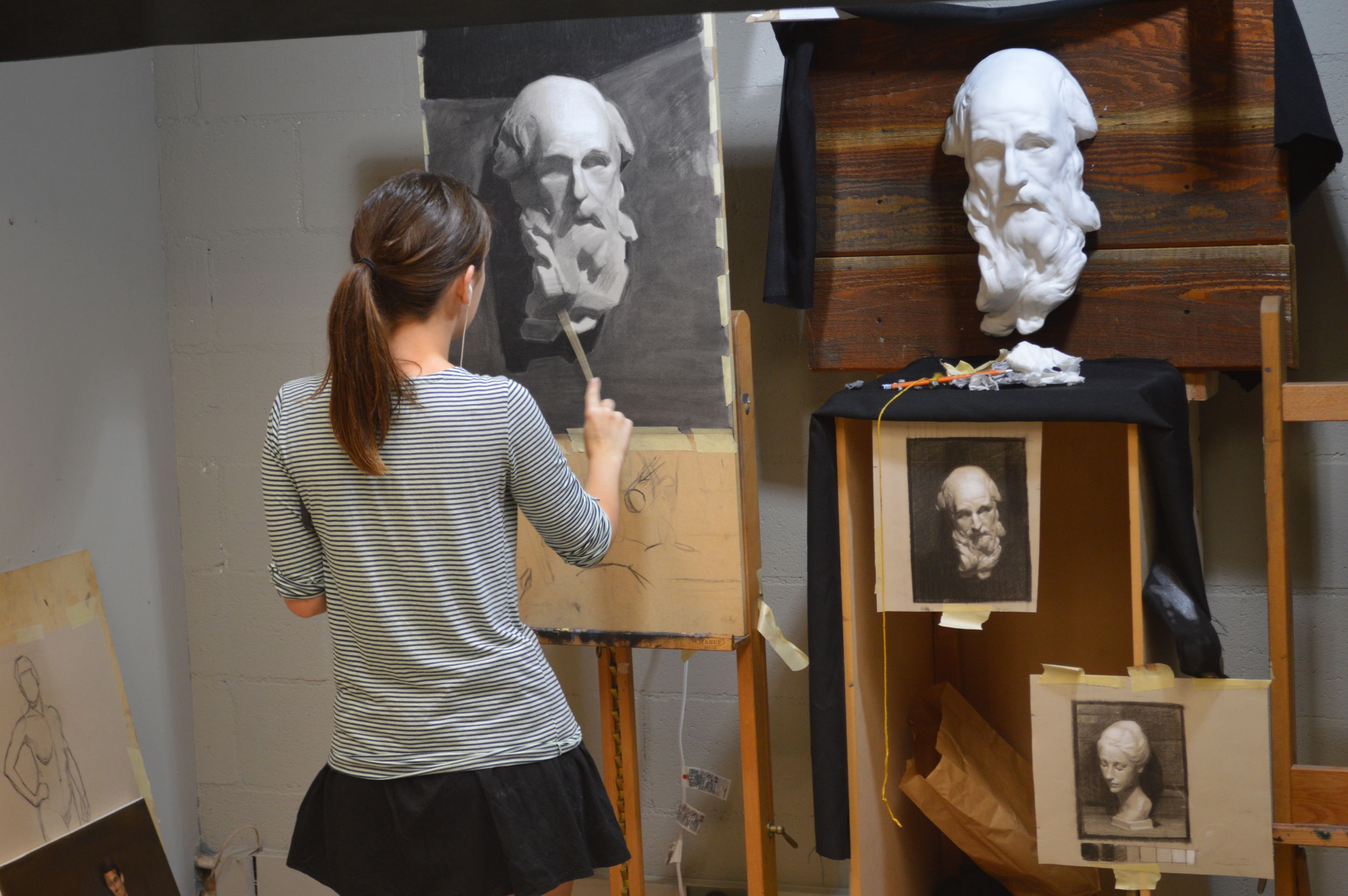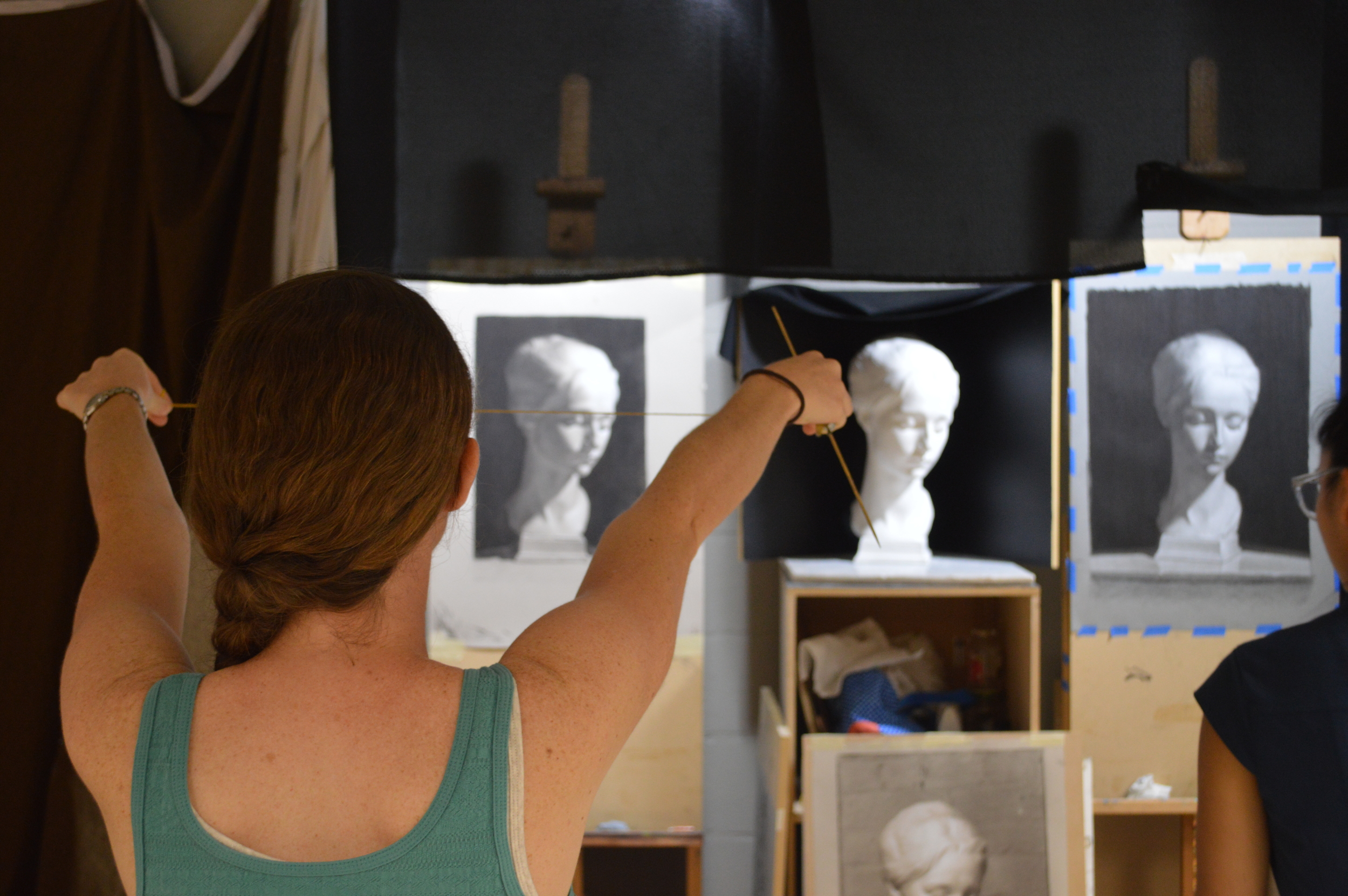 Course Description
Cast Drawings are fantastic way to learn about the different element s of drawing as well as an opportunity to learn about portraiture while developing a quality portfolio piece. All the the casts that we will be drawing from are classical portrait busts or death masks, giving us a fantastic opportunity to study portraiture on a model that will never shift. During this class we will be coving the technique of sight size, a drawing method that has been used by great artists throughout history to accurately capture the scenes in front of them. Students will work in this traditional method to create polished cast drawings with charcoal and white chalk on toned paper. We will use this long term project to discuss the various aspects of drawing. These include proportional accuracy, light shapes and shadow shapes, the different types of shadow edges to describe form, edge quality and atmosphere, and how to create a focal point in your drawing.
Students will also be introduced to eliments of portraiture. The way that ZAFA organized its courses is designed to flow from one project to another. The things learned in one workshop directly relate to other workshops and classes. In this way, students learn from the ground up and form a cohesive methodology for drawing and painting as they grow and wish to start composing artworks of their own. First students master the fundamentals and form a strong foundation in drawing, then later workshops build upon this foundation, using the tools learned from previous lessons to push the students skill level to new heights.
I hope that you can join us this October.
Materials
Nitram charcoal sticks. H, HB, B
Kneaded eraser
Masking tape
White Chalk pencil
Light gray toned Canson paper
An active desire to learn
Details
This course is $418.88
We believe that art classes are more fun when shared with a friend, bring a friend who has not taken one of our courses before and you will both receive a %20 discount off of the listed workshop price.
To Sign up for this workshop or to receive more information, please contact us via e-mail or phone, or send a message in the form below.
Limited availability.